I am grateful to my clients and customers who entrusted their home purchases and/or sales with me in 2019. I am excited to share that my clients achieved selling their homes 1% closer to asking price, -26.5 fewer days on market and 3% higher than the MLS average for Rockingham County. I welcome achieving these successful results for you in 2020 too!*
With over 10 towns/cities in NH and 3 towns/cities in MA represented, here are a few of the 36 families and nearly $15 million in sold or purchased homes/real estate, as a look back on 2019.
Most importantly are the acquaintances, friendships and satisfied clients I gained. I am blessed to be in a business I am passionate about and thrive on meeting, and often exceeding, my clients goals and expectations.
I'd welcome earning your business and trust to advise and represent you in the marketing and selling of your home in 2020! Contact Catherine.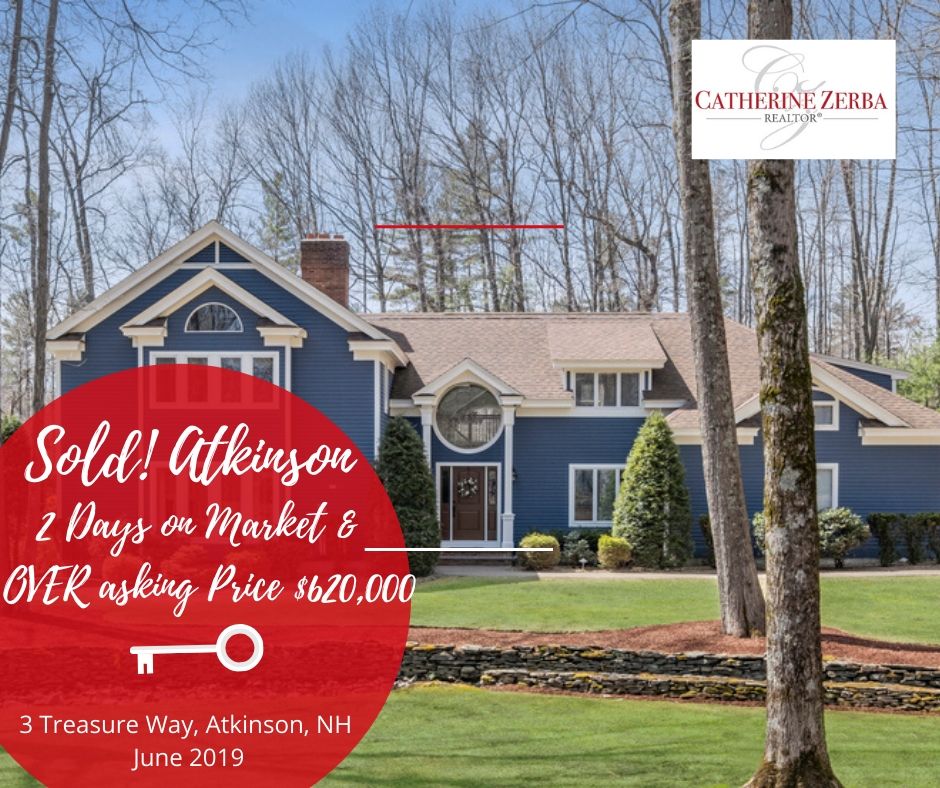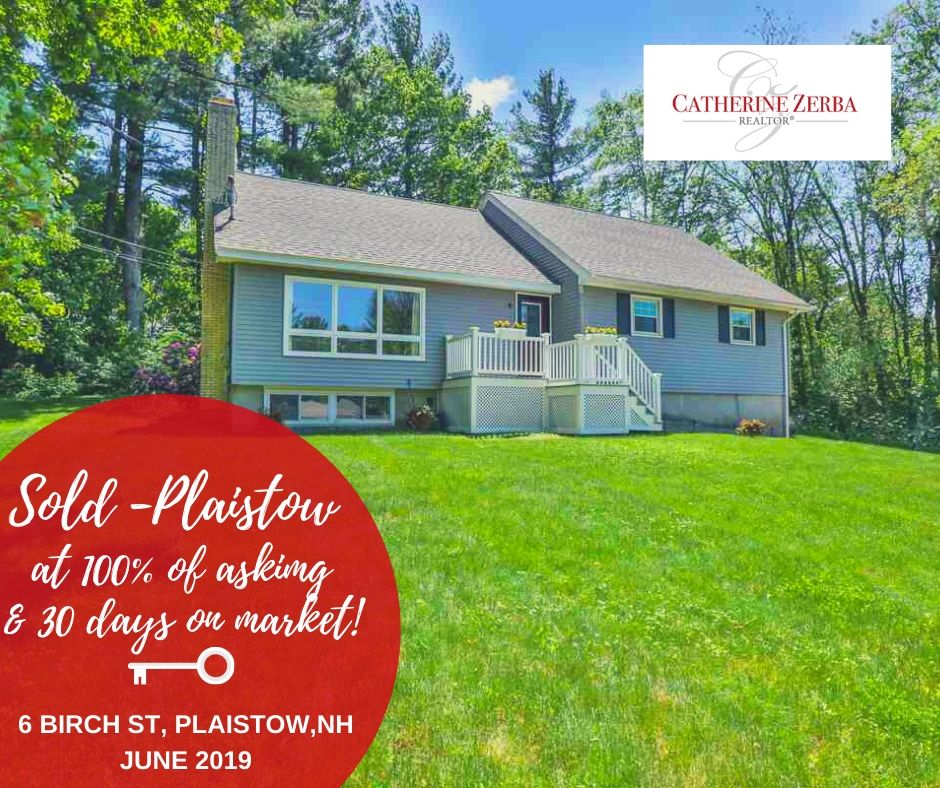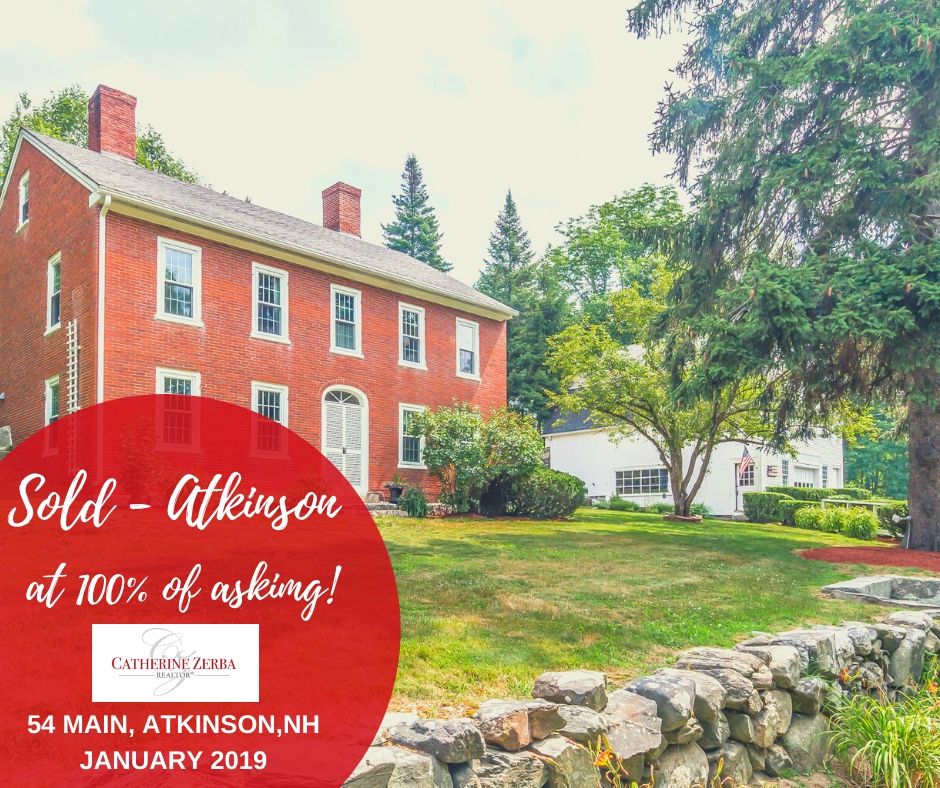 "Catherine is extremely knowledgeable, very professional and so pleasant to work with. We have used her to both buy and sell, several times, and it has always been a seamless experience . Catherine's level of customer service and attention to EVERY detail is second to none. She works tirelessly to get the job done for her clients. If you want results from a true professional I would highly recommend using Catherine she is truly an amazing real estate professional." – Kim, Hampstead & Atkinson, NH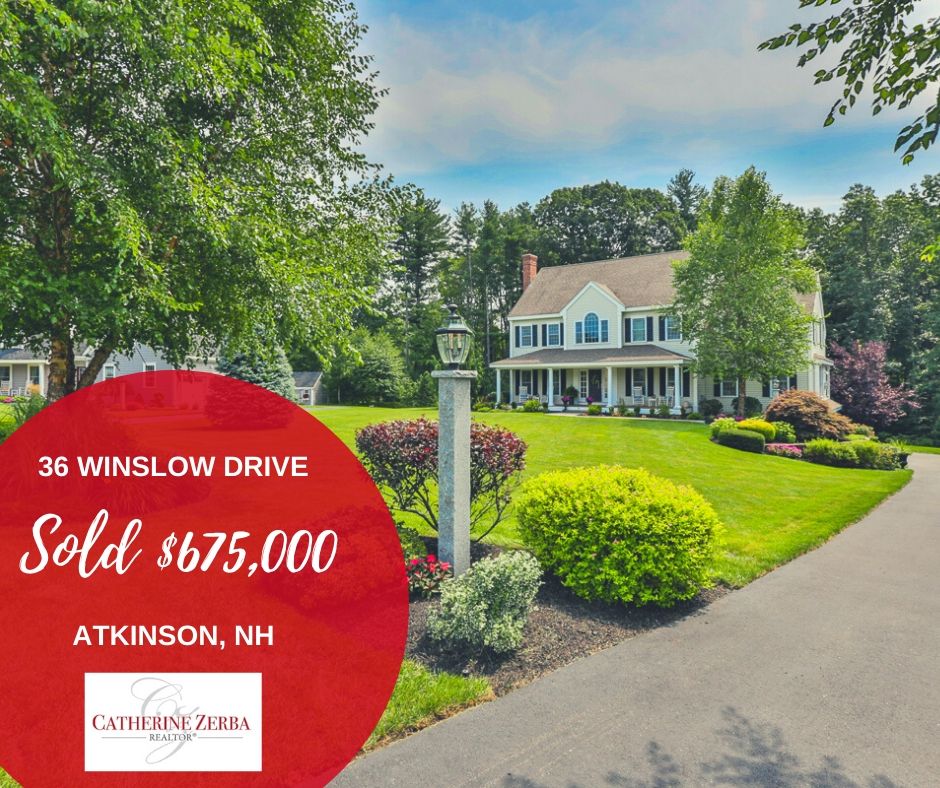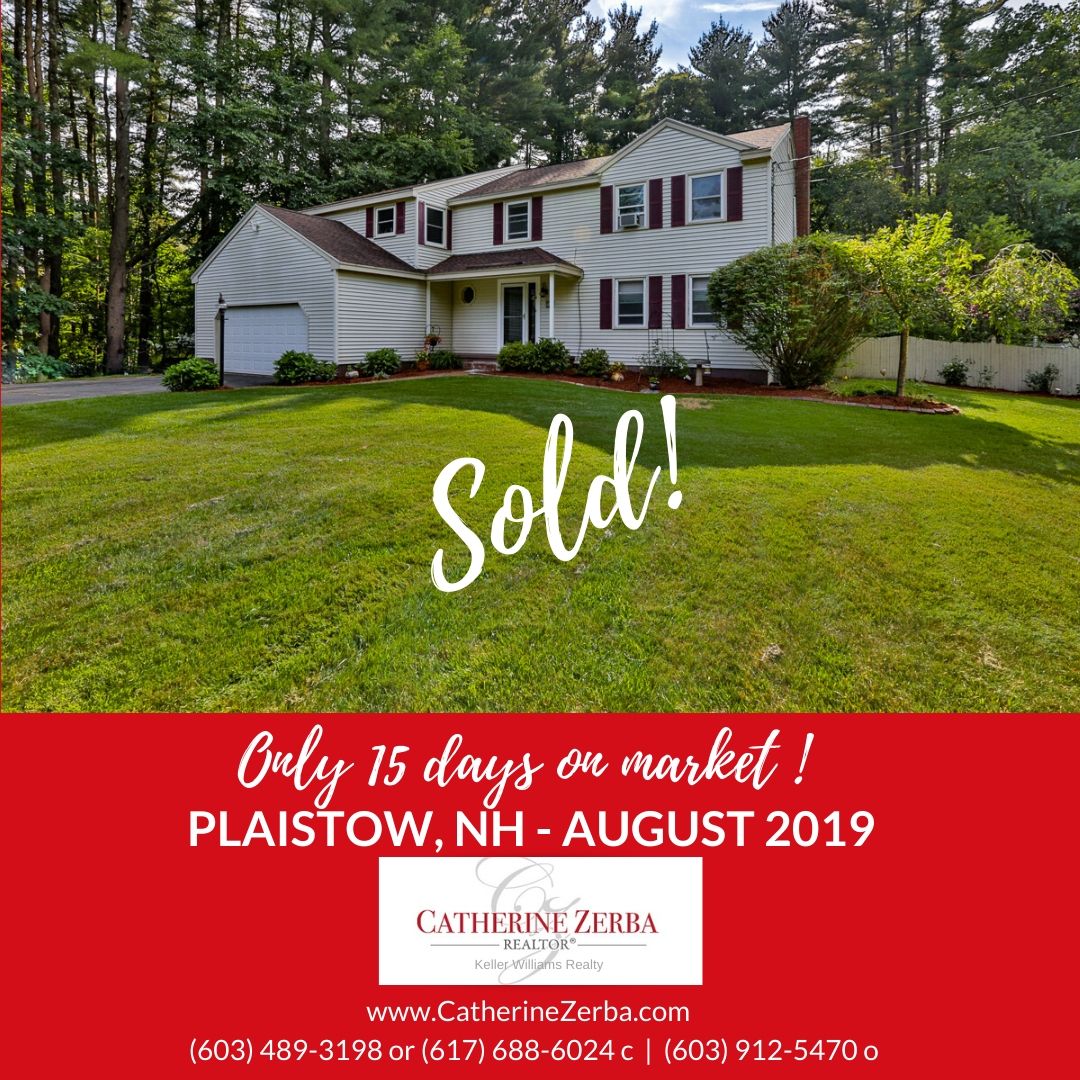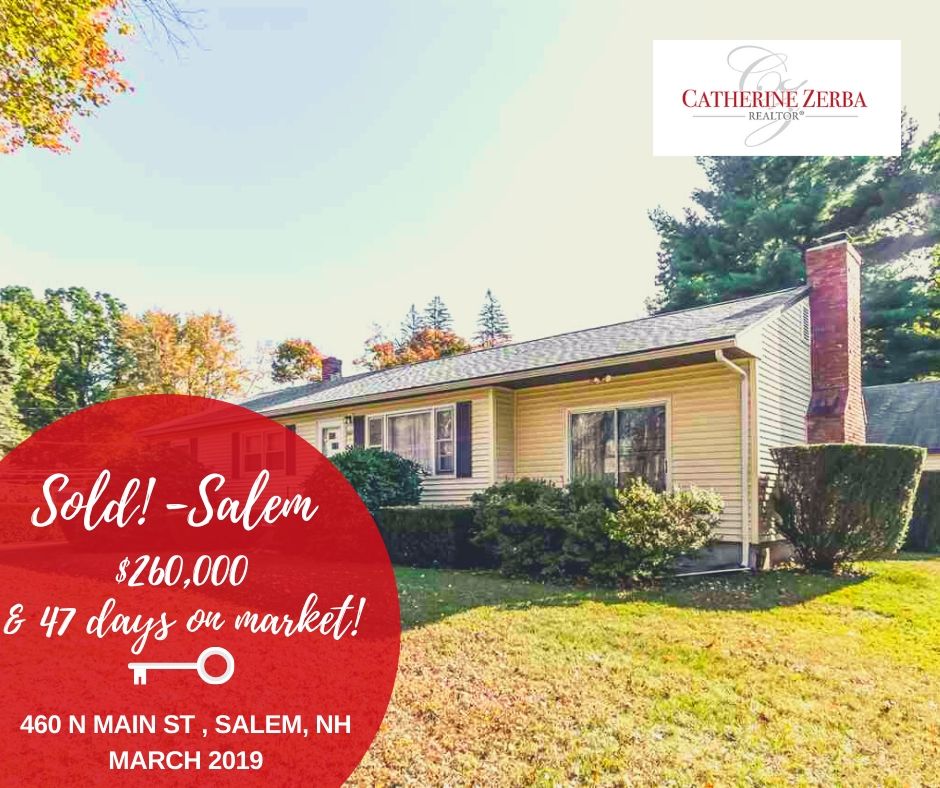 "Catherine was recommended to us by a friend. We could not have been more happy with her work. She is highly professional, tremendous work ethic and high energy. She sold our house in 4 days, in the middle of January. Results speak for themselves. "– Jim & Lisa, Salem, NH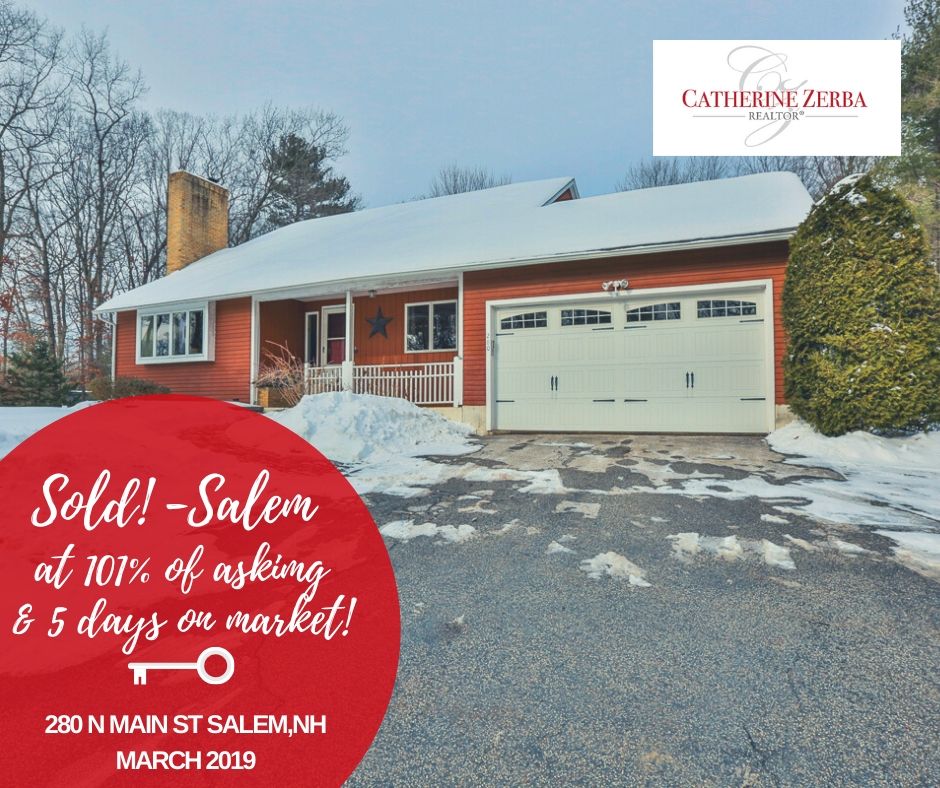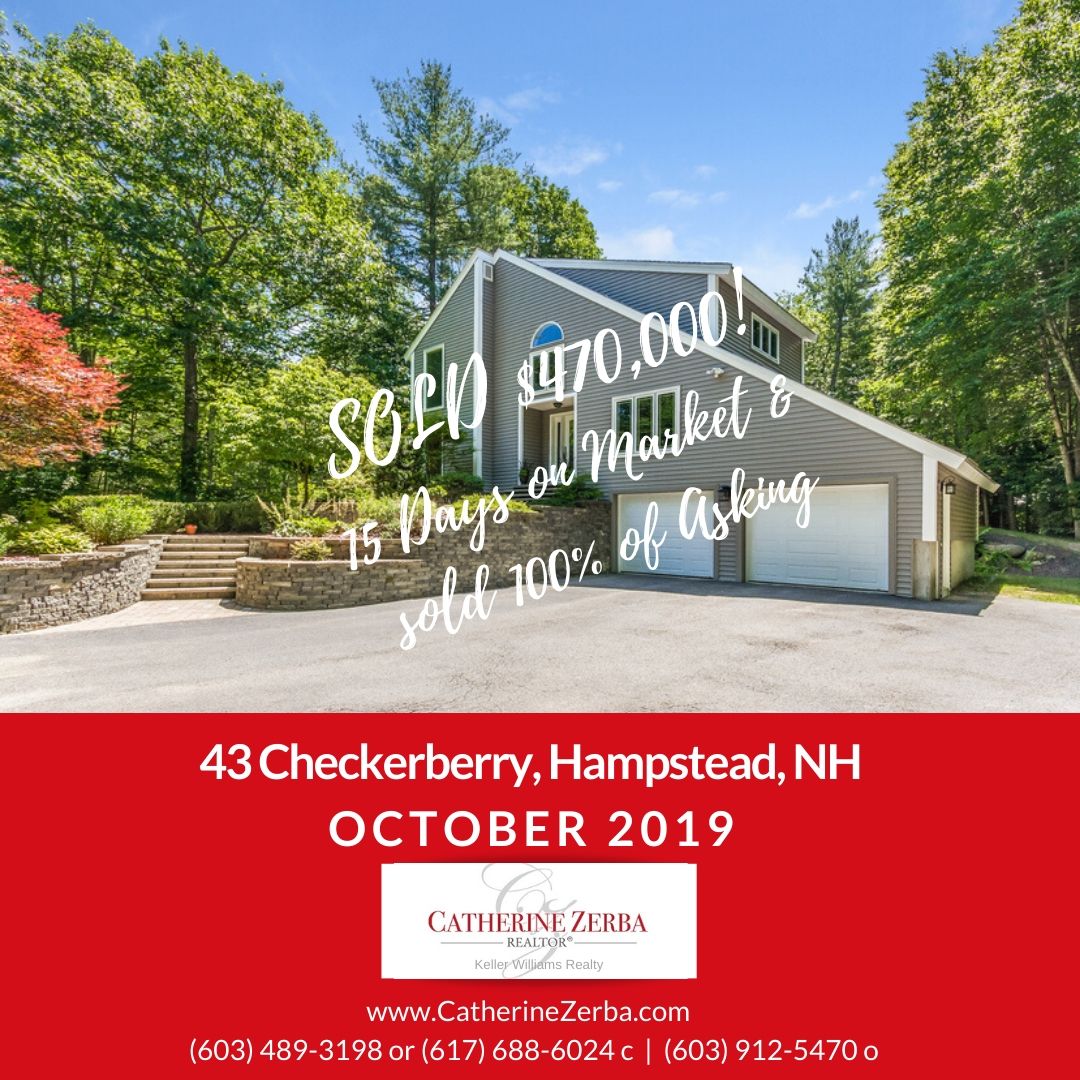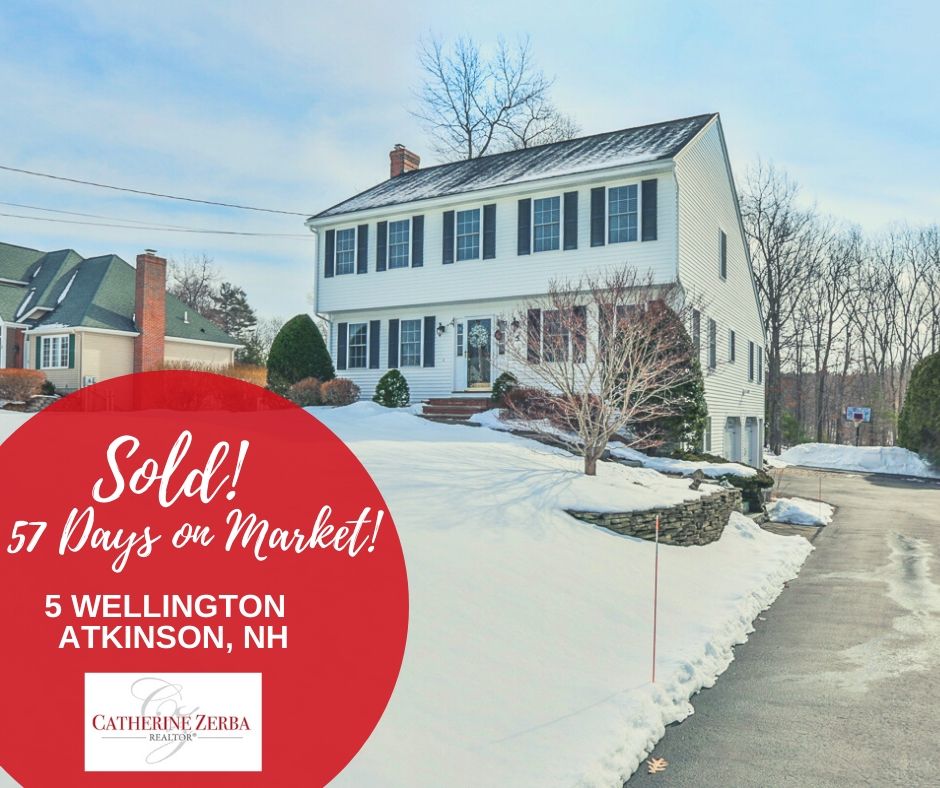 "Catherine knows the market well and also how to maximize your home value as a seller. She is extremely responsive and on top of things. She even managed an item for us during the close meeting, working hard for us through the end! We would use her again, no question." – Chris & Dawn, Atkinson, NH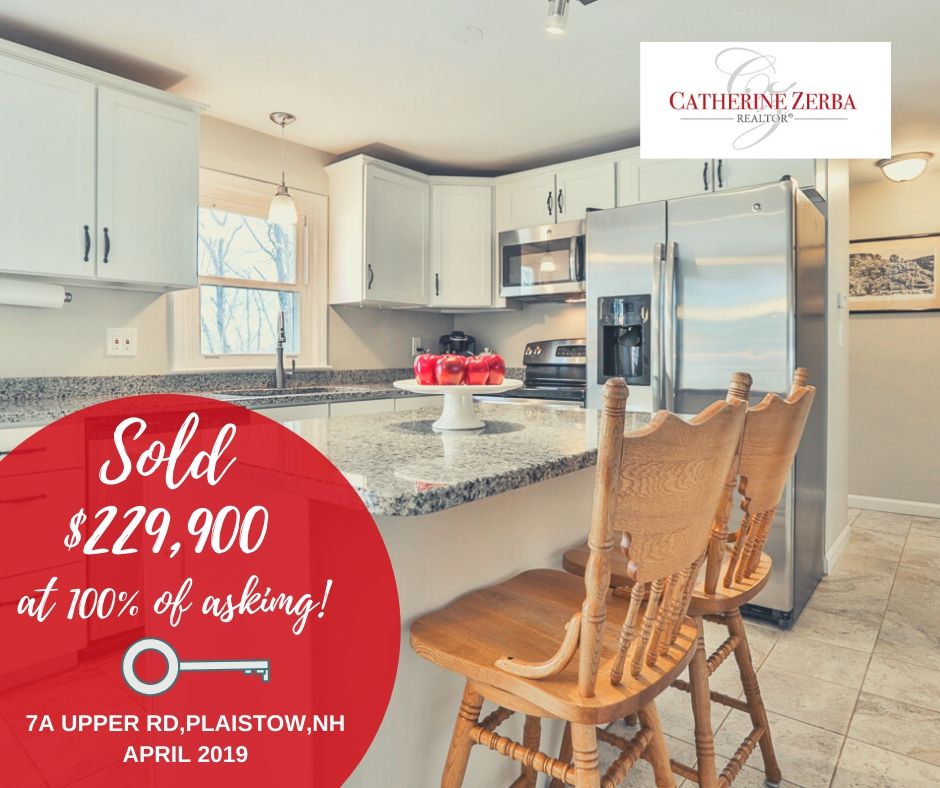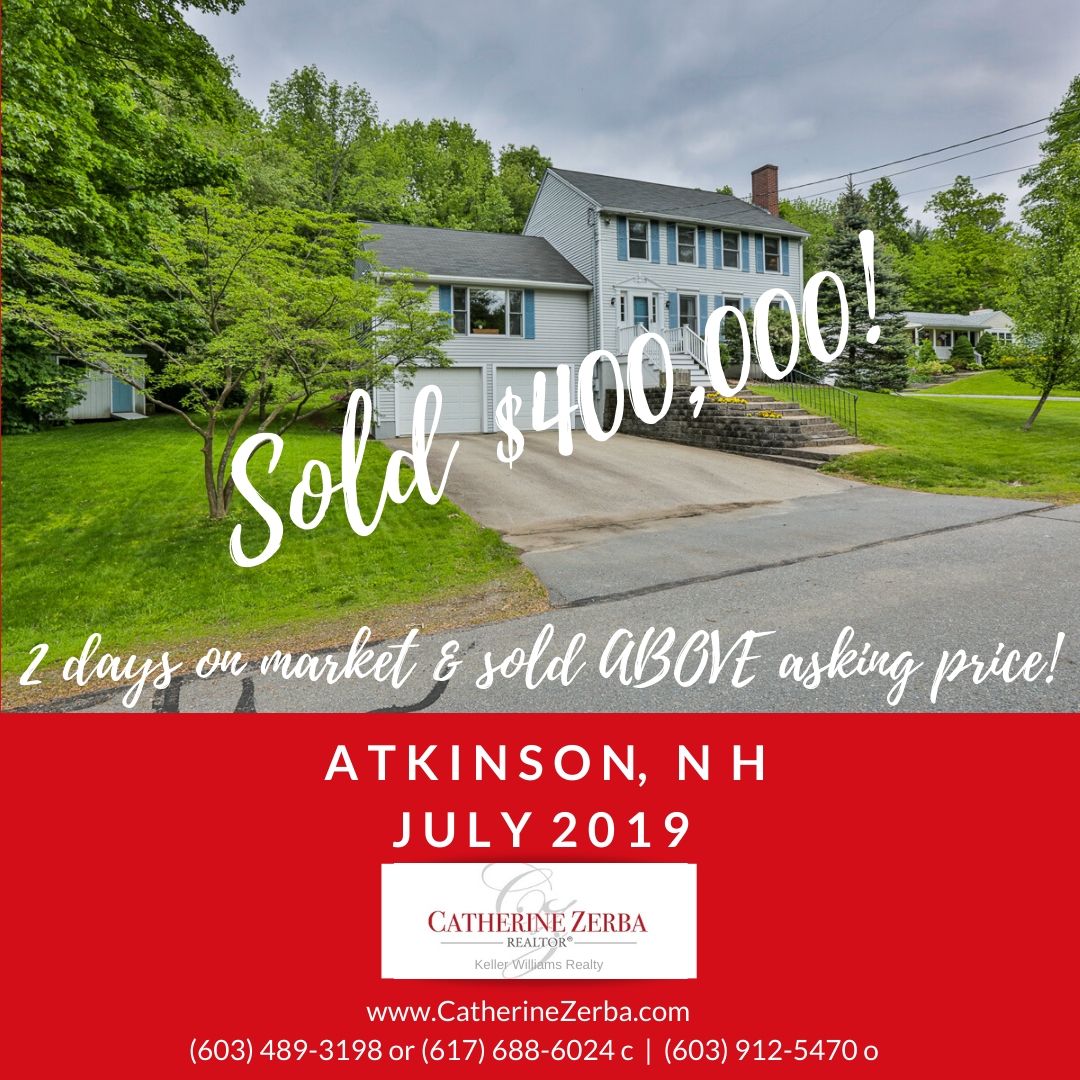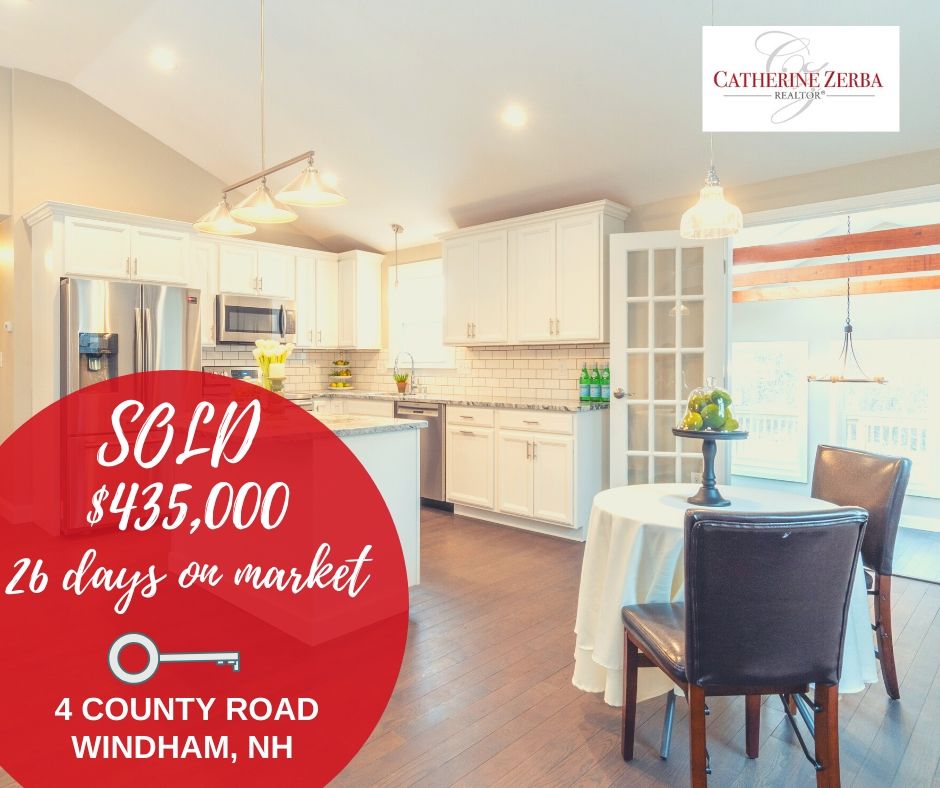 ​"​Always a pleasure…. always professional….Catherine is an example of excellence in her field. I couldn't recommend her any higher. She always explained everything and took the time to make sure it was the best thing for me, not for her. Truly a great experience!!! ​"
– Matt, Atkinson & Salem, NH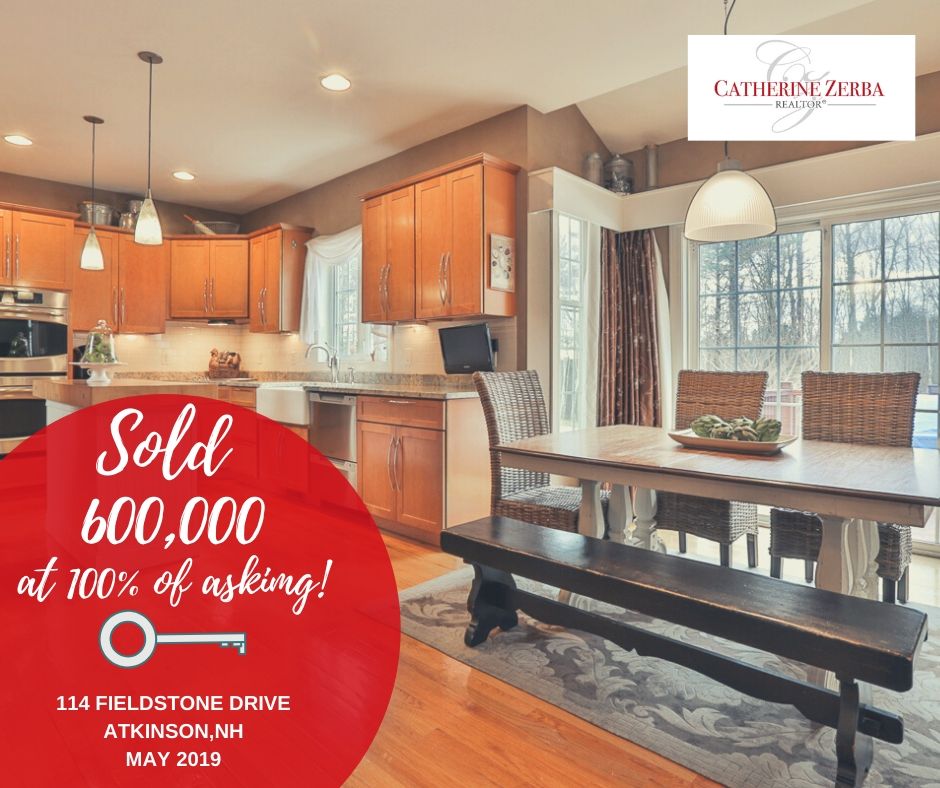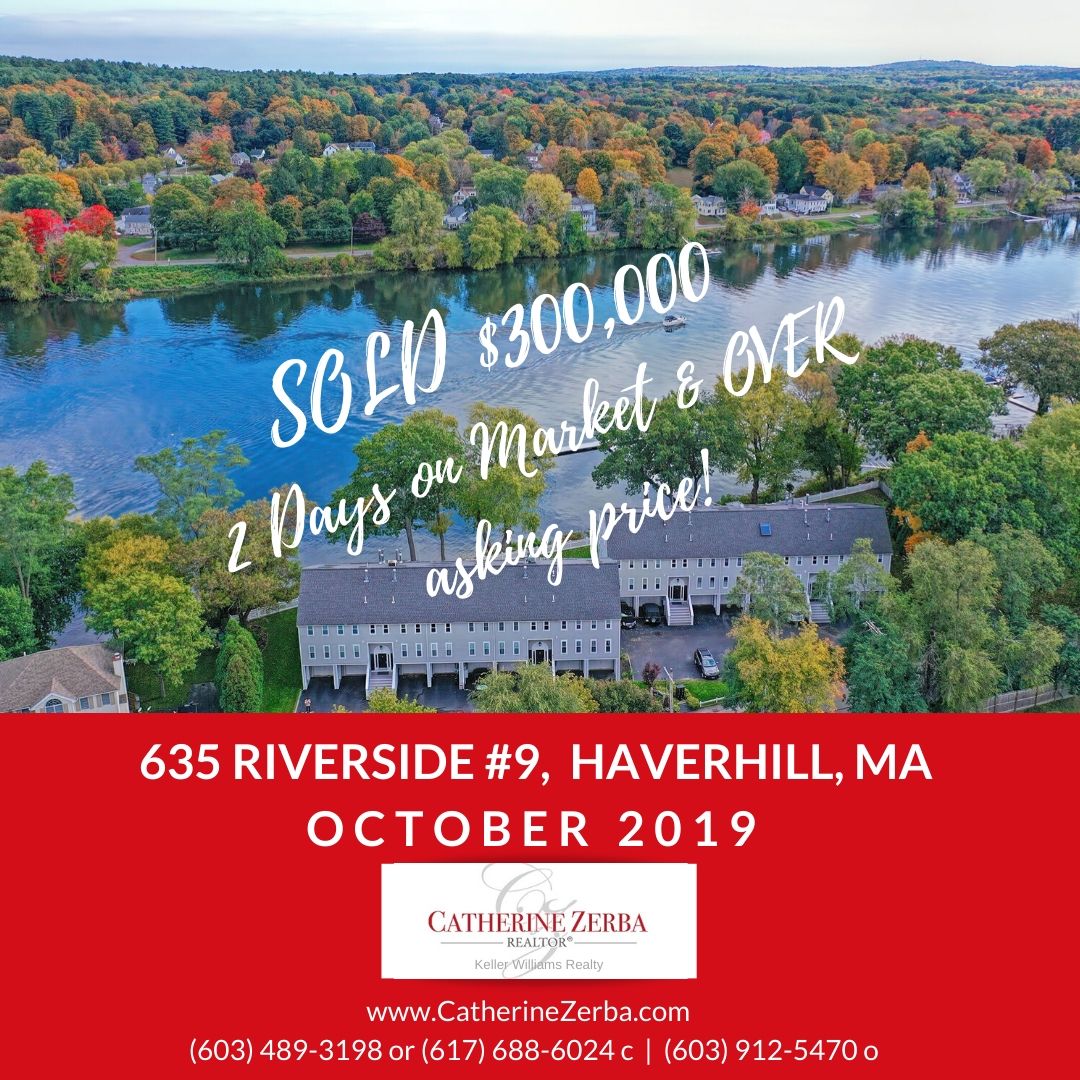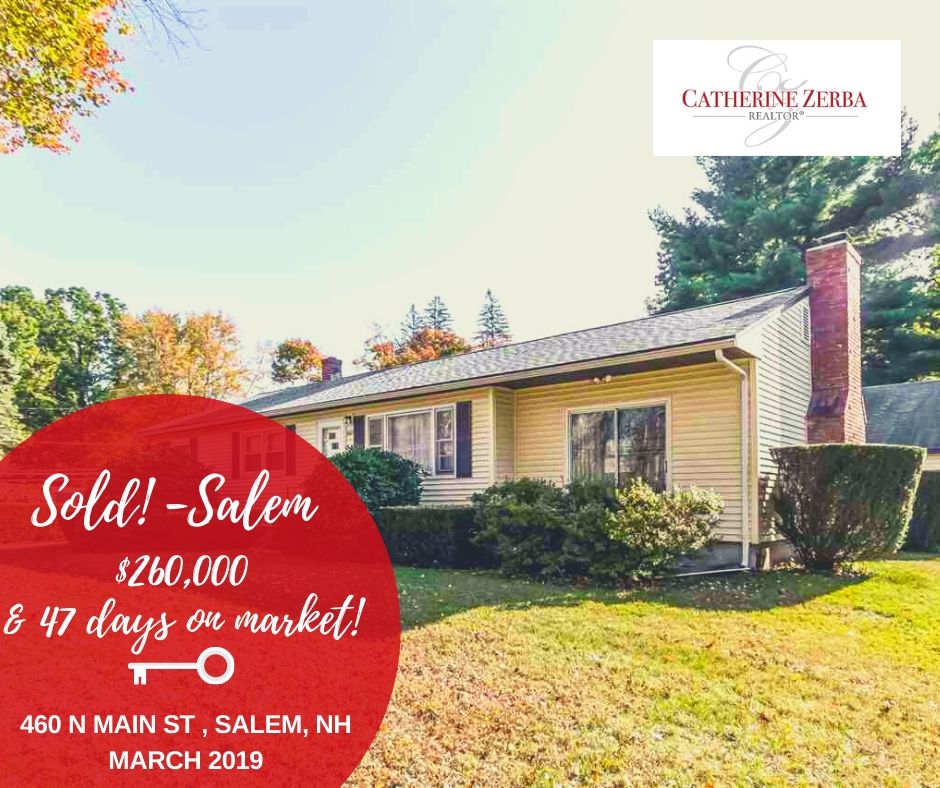 "It was an absolute pleasure to work with Catherine and her team. We implemented all her suggestions, and I believe it truly made a difference. We received an offer for full asking price after only 8 days on the market. The entire process, from our first meeting to the closing date, only took 9 weeks. We weren't her only clients, but she was always available to address any of our questions or concerns. You won't find a better Realtor to work with." -Kelly, Danville, NH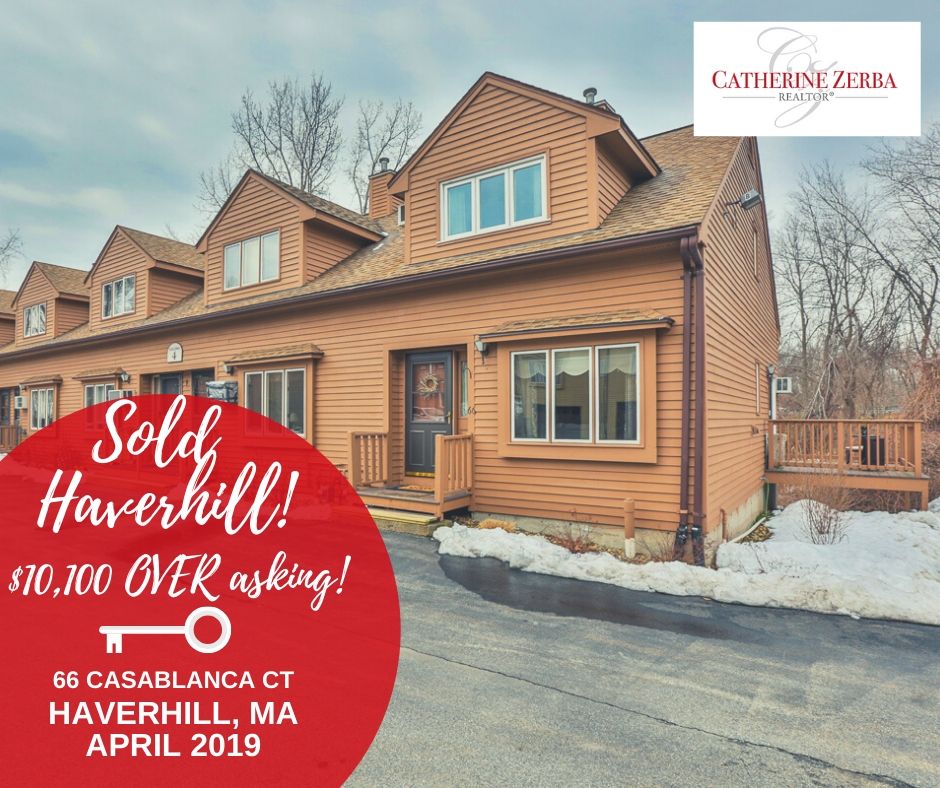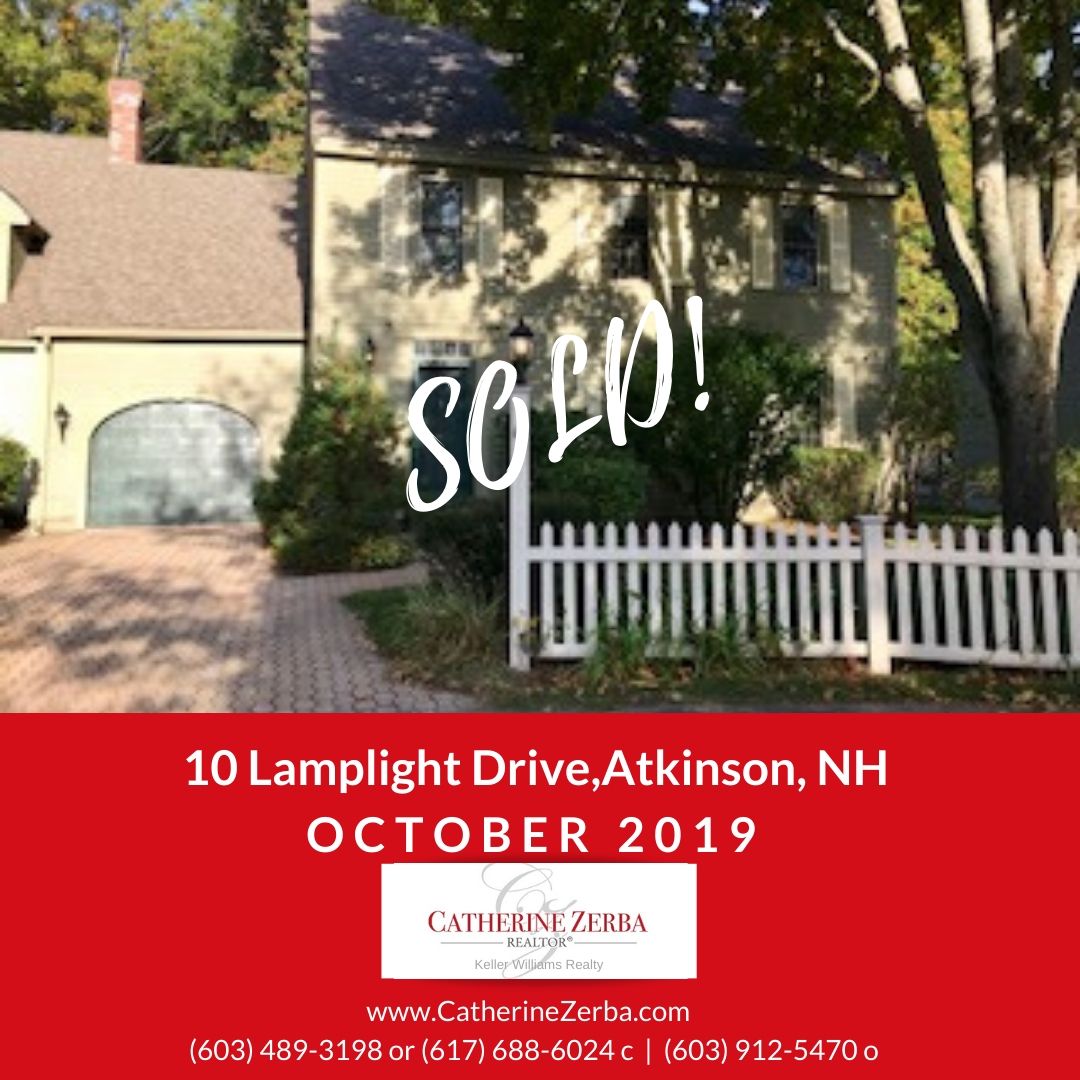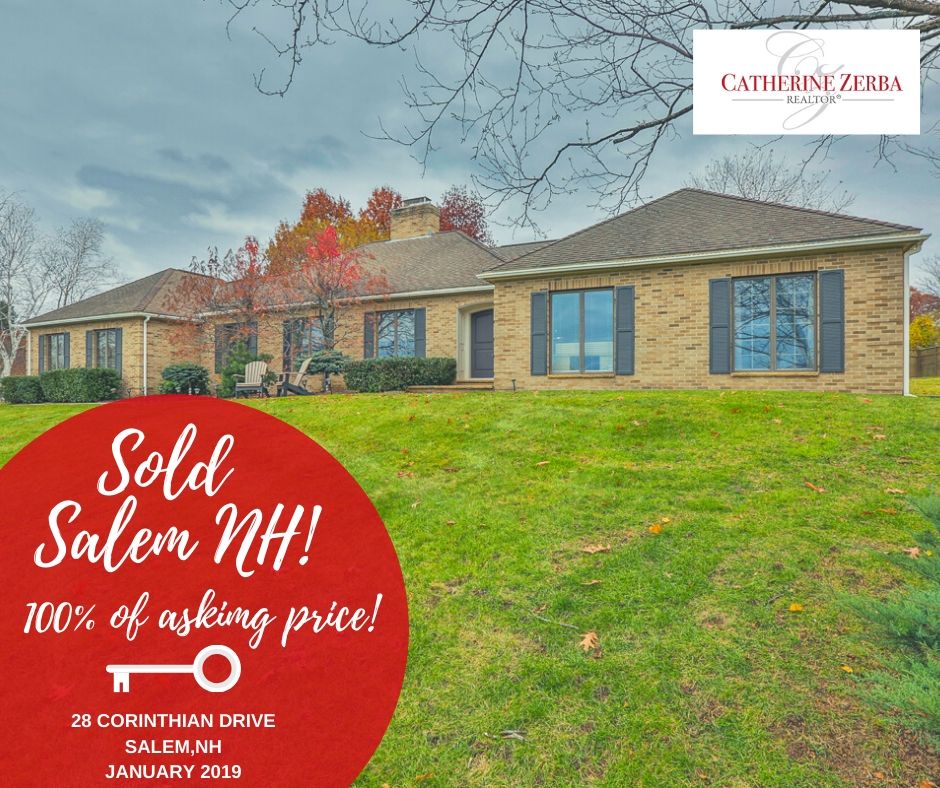 "Catherine is amazing! Extremely knowledgeable about the real estate market as well as every facet of selling and/or buying a home. She can help you through every step of the process and can always be reached for questions you might have." – Pam, Salem, NH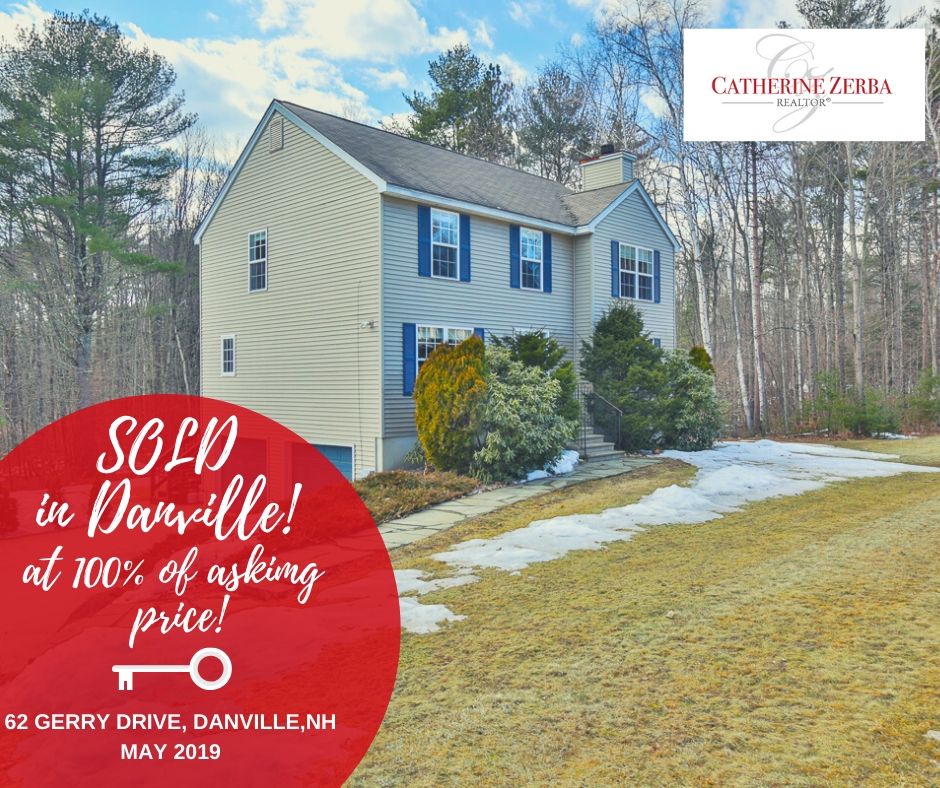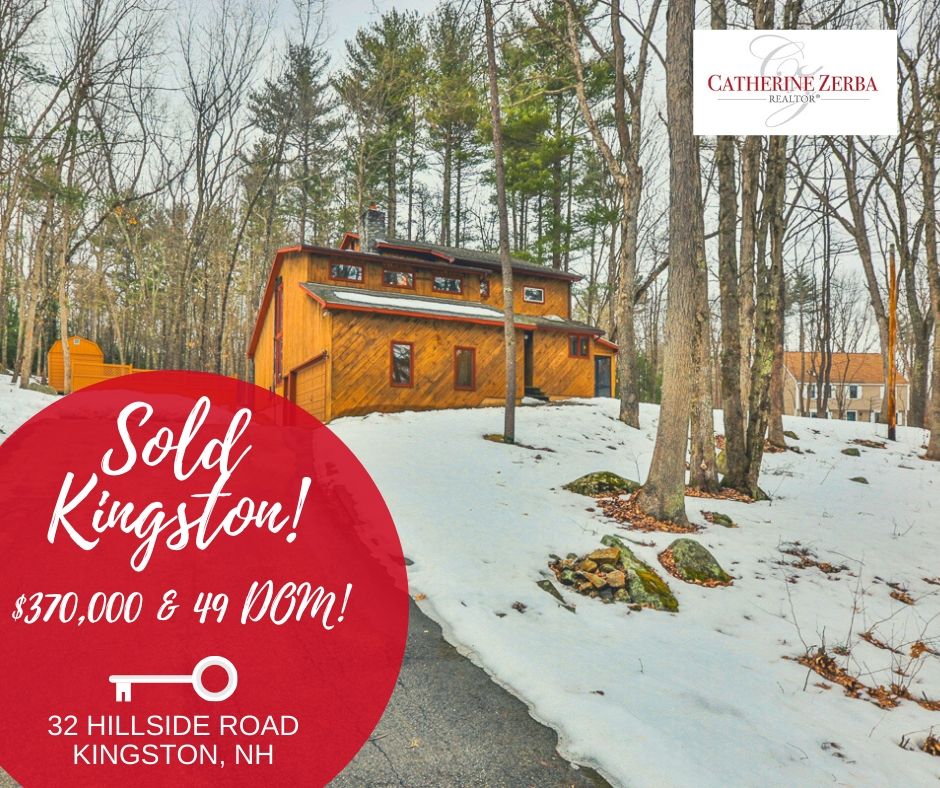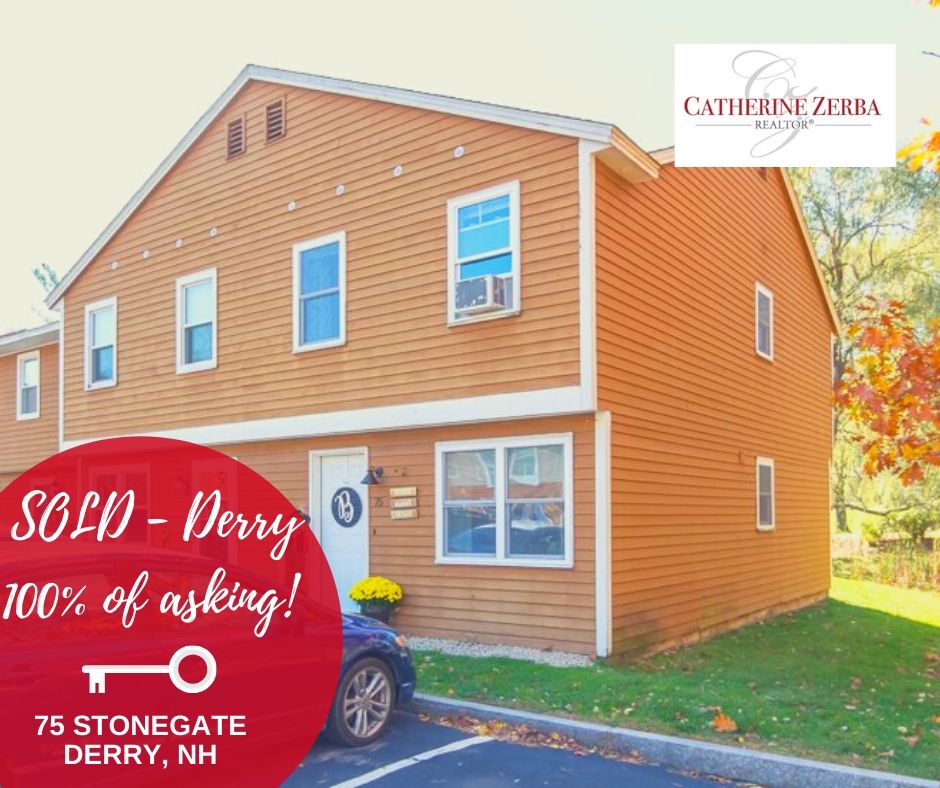 "I highly recommend Catherine Zerba as a realtor. She is very knowledgeable about the selling and buying process. She is thorough and communicates well, responding to questions in a timely fashion and always with a friendly yet professional demeanor. Catherine provided very useful and detailed
feedback and suggestions for what to do to prepare our home for the market. It paid off, as our house went under contract in just two days. Catherine is a solid businesswoman with years of experience. And she is a nice person! You will get results with Catherine as your realtor.

"
– Patty, Atkinson & Exeter, NH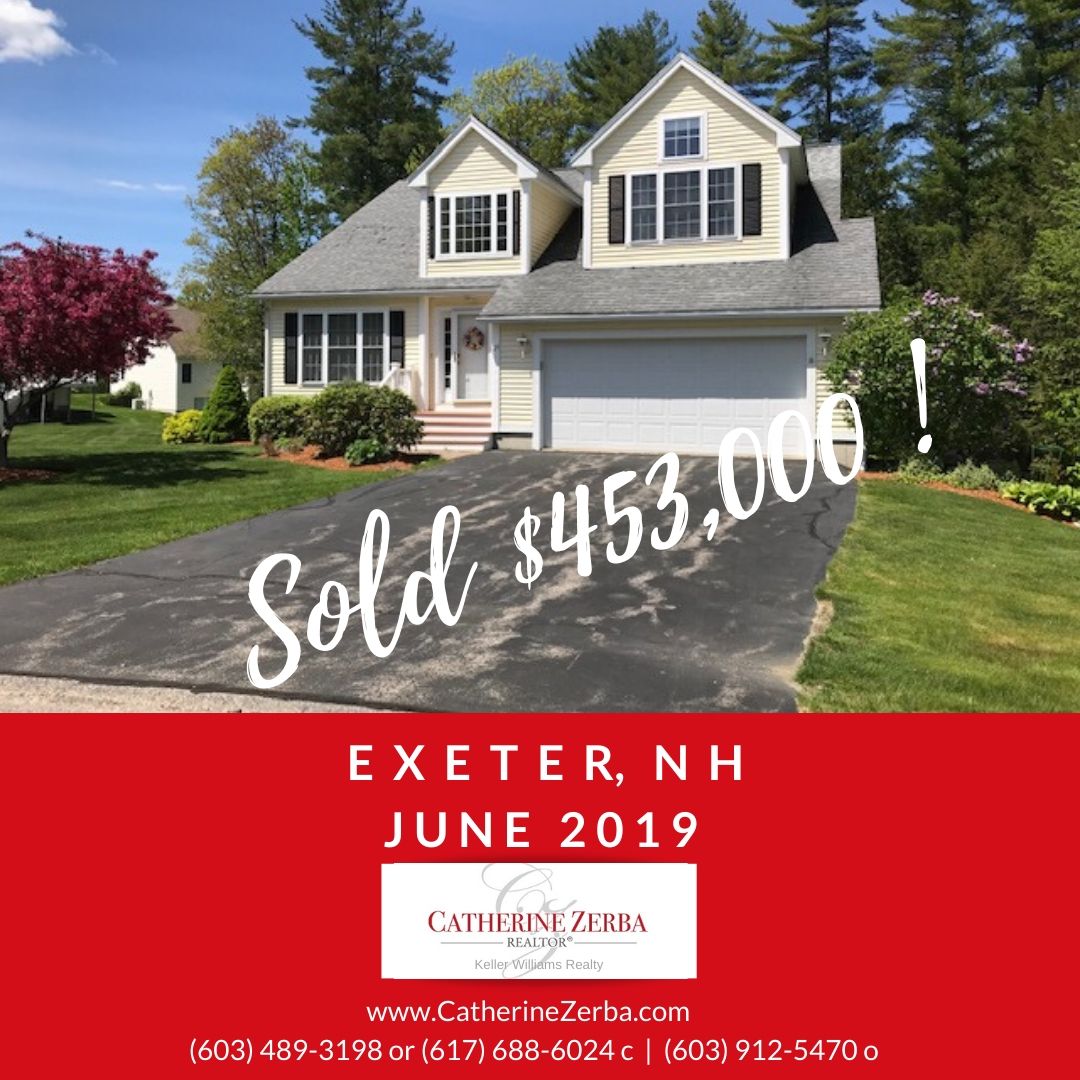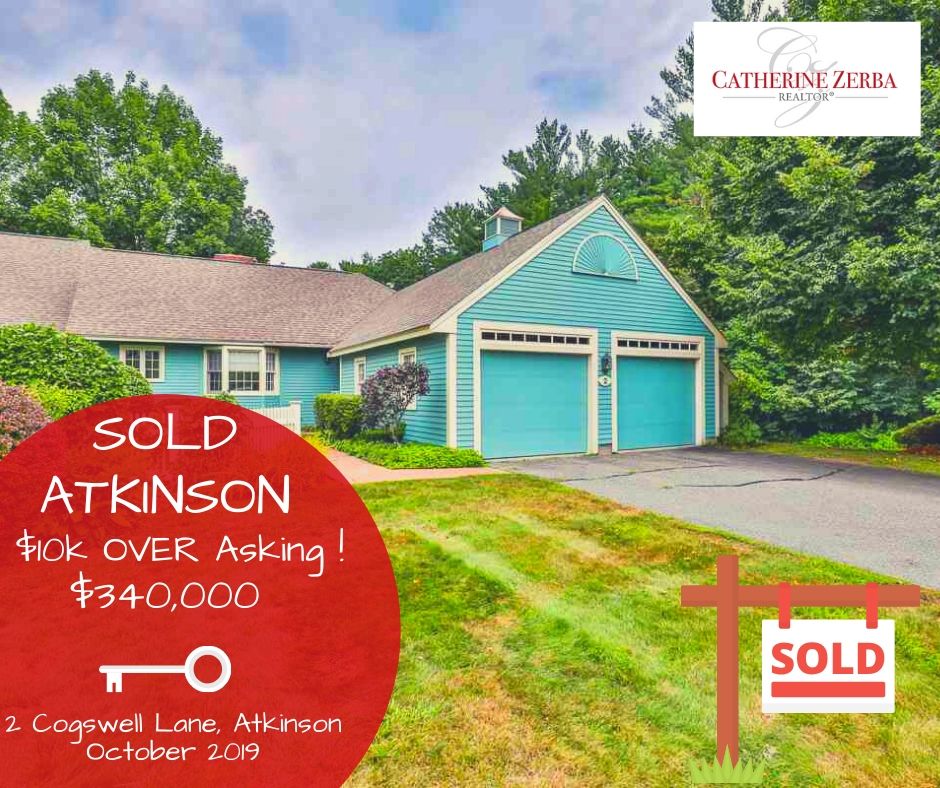 "If you are looking for a local agent I highly recommend Catherine. She is extremely knowledgeable and helpful and goes above and beyond for her clients. We just purchased a home in Atkinson NH and she has made every part of the process go smoothly. She even assisted us when things weren't going well on the sale of our home in MA which she didn't need to do. She is always on top of things and keeps you up to date and well informed. I've learned so much from her. I would recommend her to anyone looking to buy or sell a home, you don't be disappointed" – Cathy, Atkinson, NH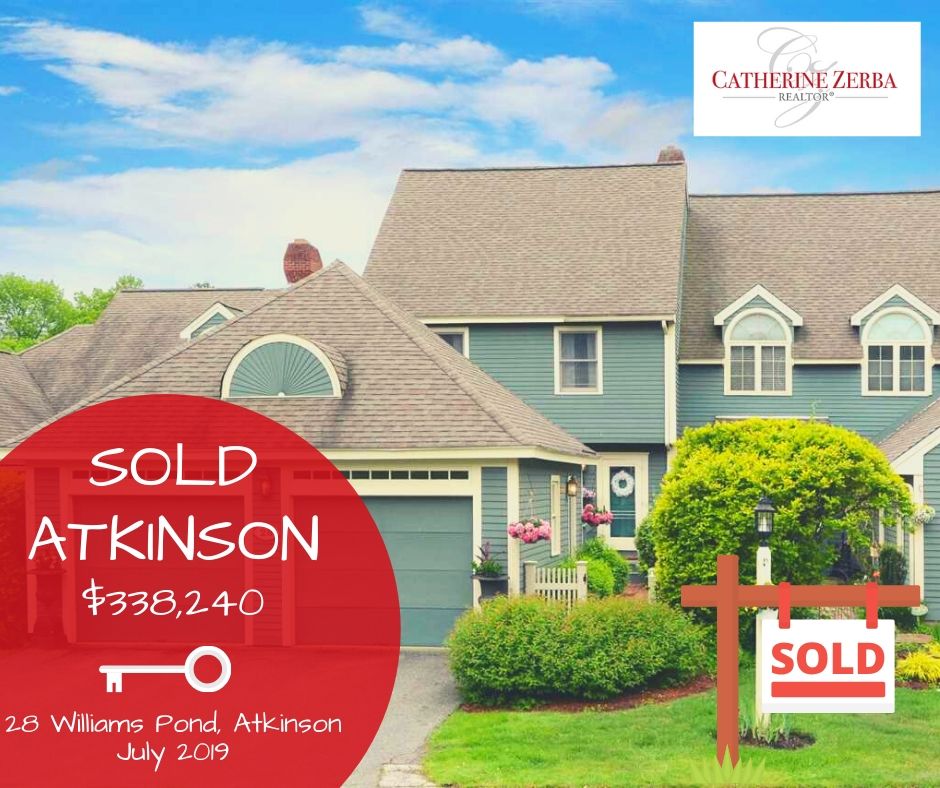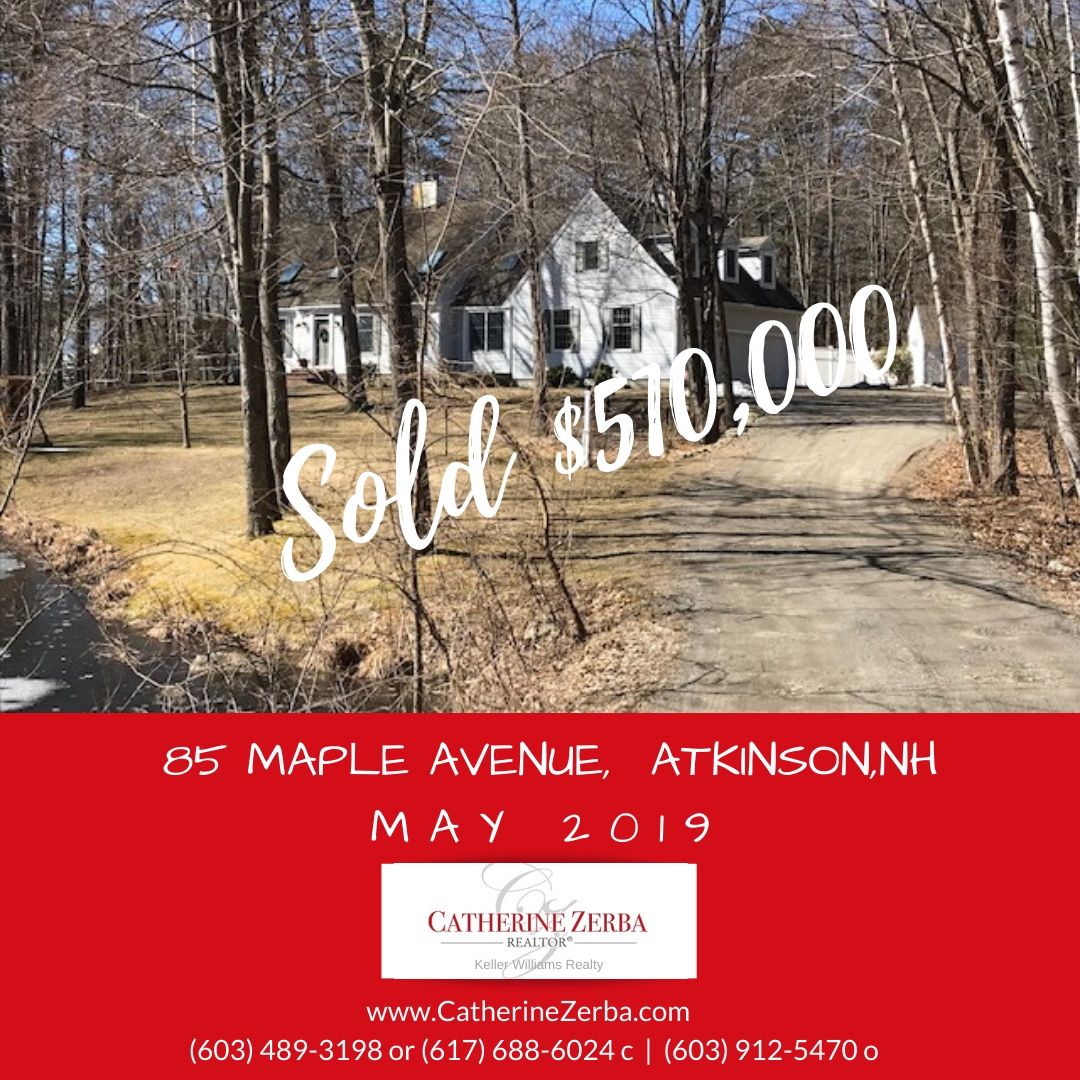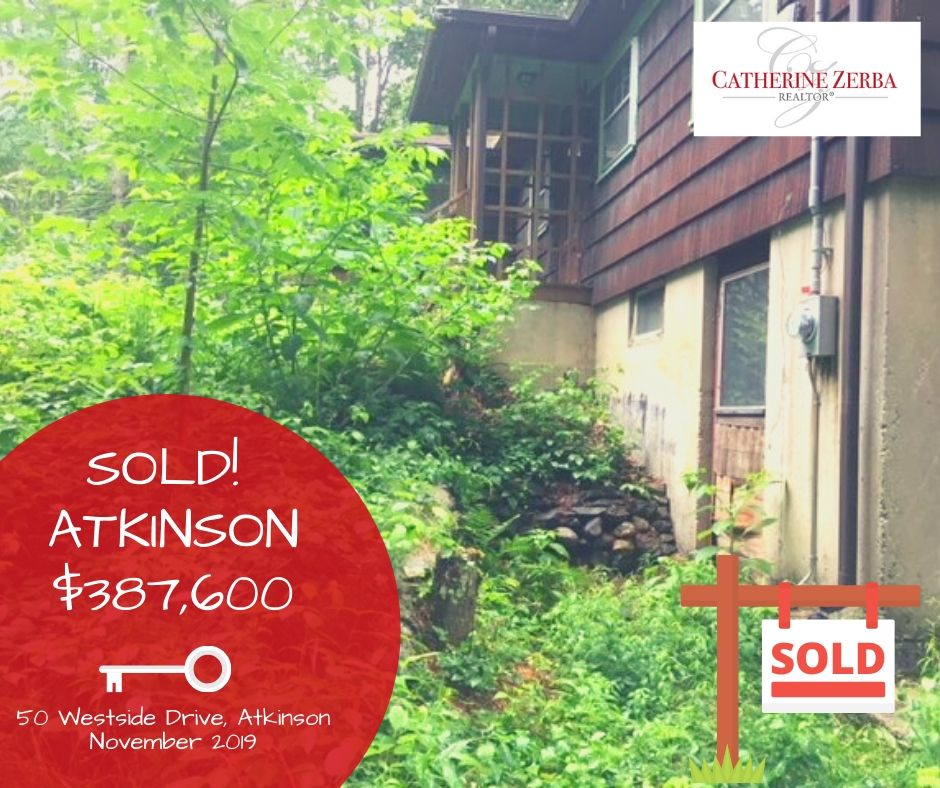 "Catherine Zerba is the quintessential Realtor. My purchase was not typical as I had a very specific demographic and I was quite particular about what I wanted to purchase. Catherine is a very energetic go-getter. She was persistent; she used her superior marketing skills and remarkable strategies to find the right home for me. She also completely understands and is in tune with the emotional side of a home purchase. With emails, texts, phone calls and personal visits, she remained supportive and in contact with me at every step of the process. She is knowledgeable and educated in every aspect of the real estate transaction. Catherine is also aggressive and an impressive negotiator and ultimately found the home of my dreams. You will not be disappointed in choosing Catherine as your real estate professional! I highly recommend her for any real estate transaction." – Wendy, Atkinson, NH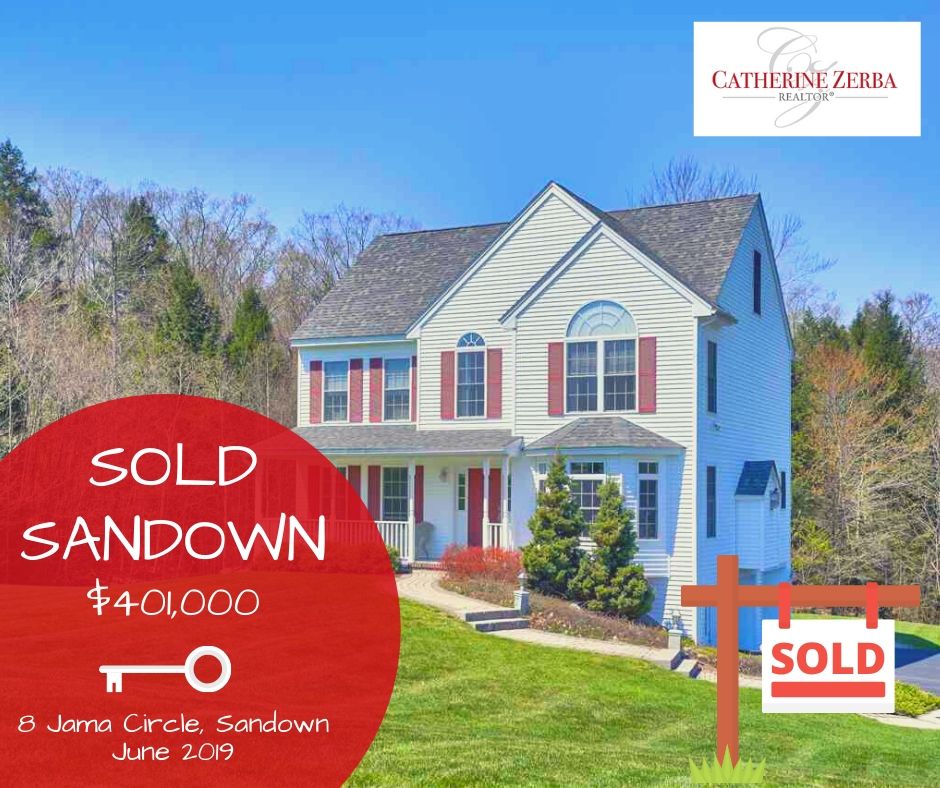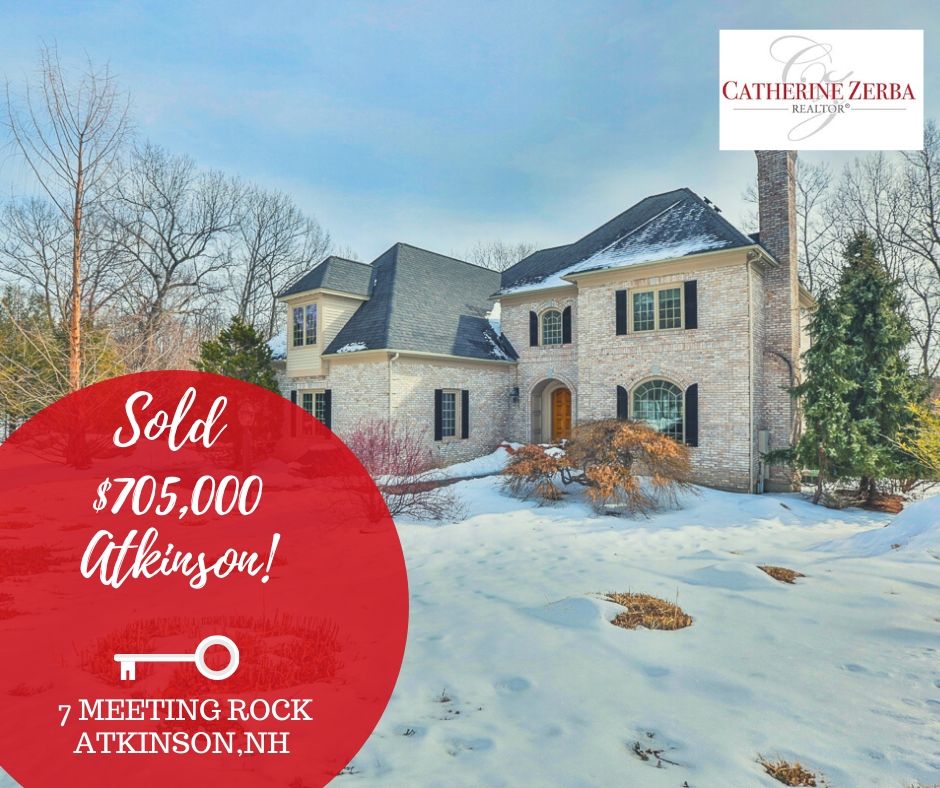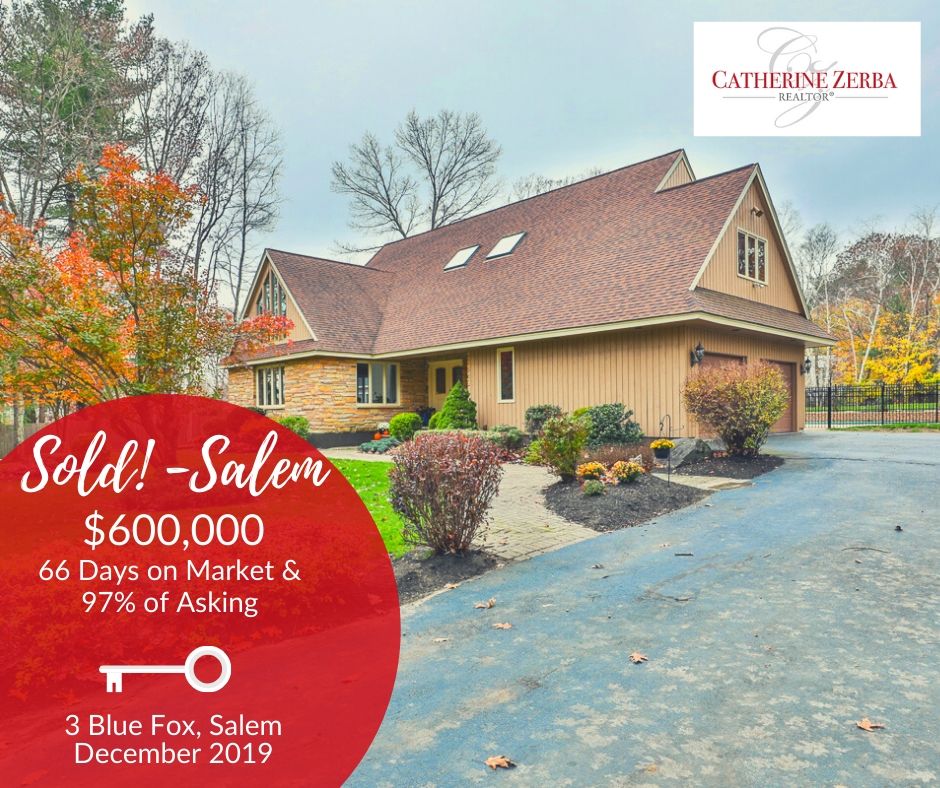 "There really isn't enough that I can say about Catherine with respect to our real estate experience with her. We felt protected from start to finish by having such a seasoned professional with technical competency who was there each step of the process to offer sound and strategic advice which consistently served our interests while expediting each aspect of the transaction and negotiations from start to finish. Selling and/or buying a home can be an incredibly stressful endeavor and we honestly wouldn't have been able to sell our home so quickly while also finding our dream home so quickly without Catherine's incredible work ethic and positive attitude. Catherine guided us through each stage of of the transaction professionally and personally and I cannot recommend a more detail oriented, reliable and dedicated real estate agent to ensure the best possible experience when either purchasing and/or selling a home.
Catherine is probably one of the hardest working and highly competent individuals in the business and we were extremely fortunate to have her in our corner." -Mark, Derry, NH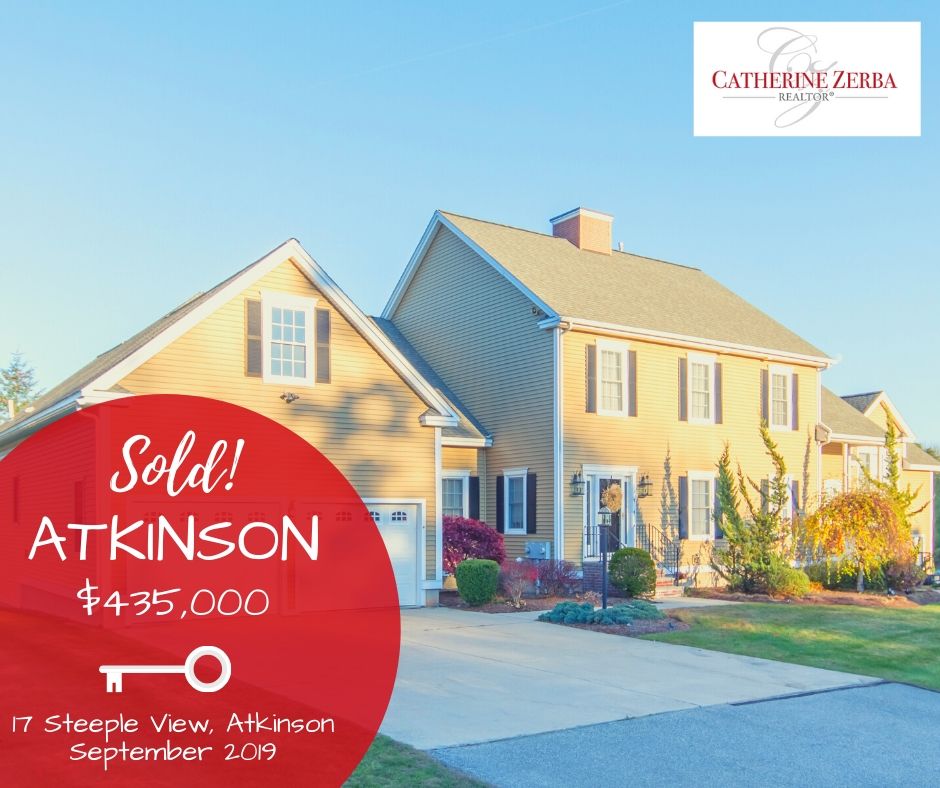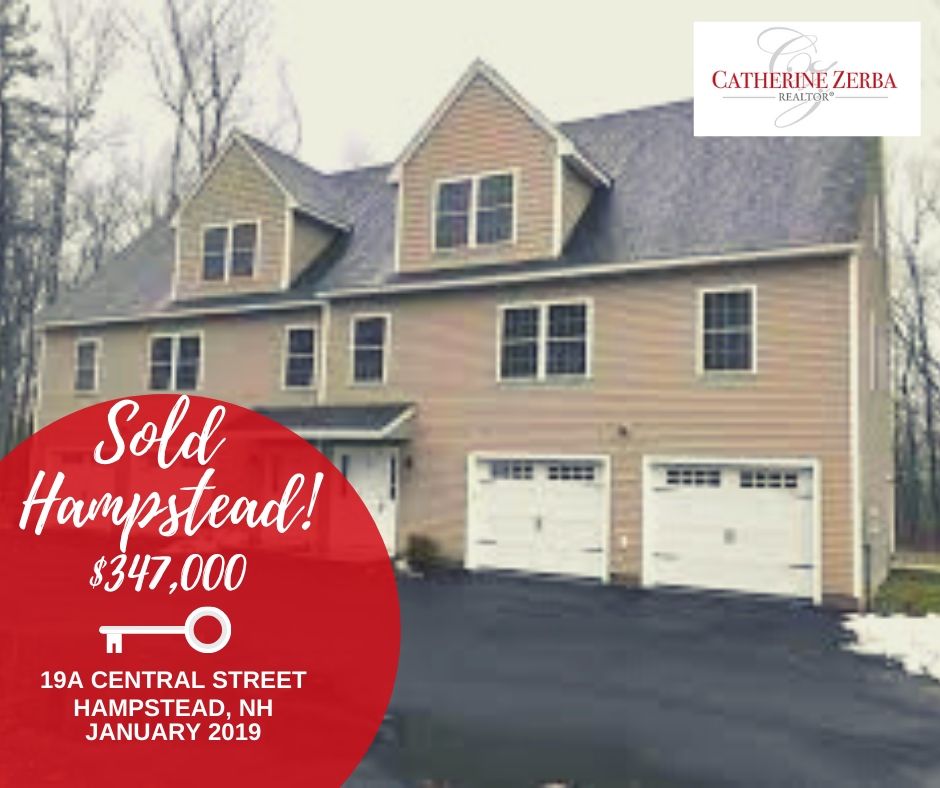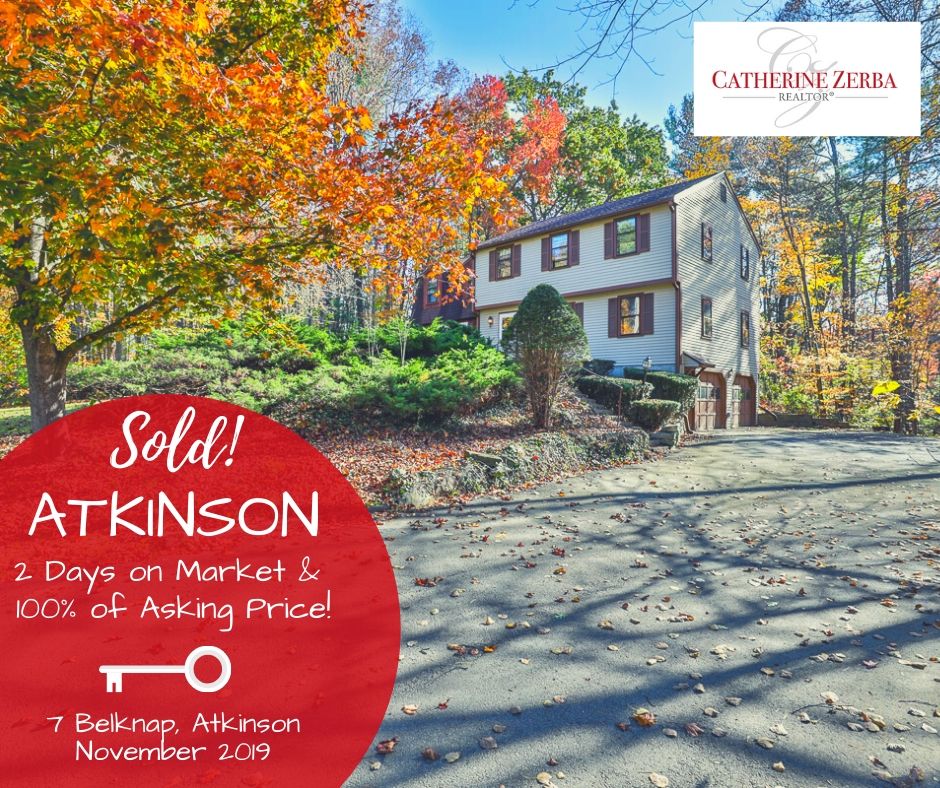 Onward to 2020! I'd welcome earning your business and trust to advise and represent you in the marketing and selling of your home in 2020!
* 99% average list-to-sold ratio, an average of 20.5 days on market and a $421,052* average sold price, compared to Rockingham County at .98% list-to-sold ratio, 47 average days on market and a $408,778 average sold price. Average sold price is for NH Sales. MA average is $300,000. Excludes 1-NH sale. Information per NNEREN and MLSPIN.