WEEKLY REAL ESTATE MARKET UPDATE – Here's what's happening in the Rockingham County Real Estate Market during the week of May 31st;
Homes sold 8.19% above median list-to-sold price last week. And compared to 2020, the median sold price of a home was up 6.86% .
It is an excellent time to sell your home and get top dollar as our historic sellers real estate market and housing inventory shortage continues. It also remains a great time to purchase a home with continued historically low interest rates.
View Homes (Single-family homes and Condo's) Listed For Sale, Under Contract or Sold during the week of May 31st (headings are links to view the homes);
FOR SALE – 120 homes, 4 average days on market and $489,450 median asking price
UNDER CONTRACT – 49 homes, 13 average days on market and $519,000 median asking price
SOLD – 88 homes, 15 average days on market and $438,000 median sold price.
Looking to make a move to the Granite State? Check out all of these Homes For Sale;
For information in another County or a specific town in NH or MA, contact me.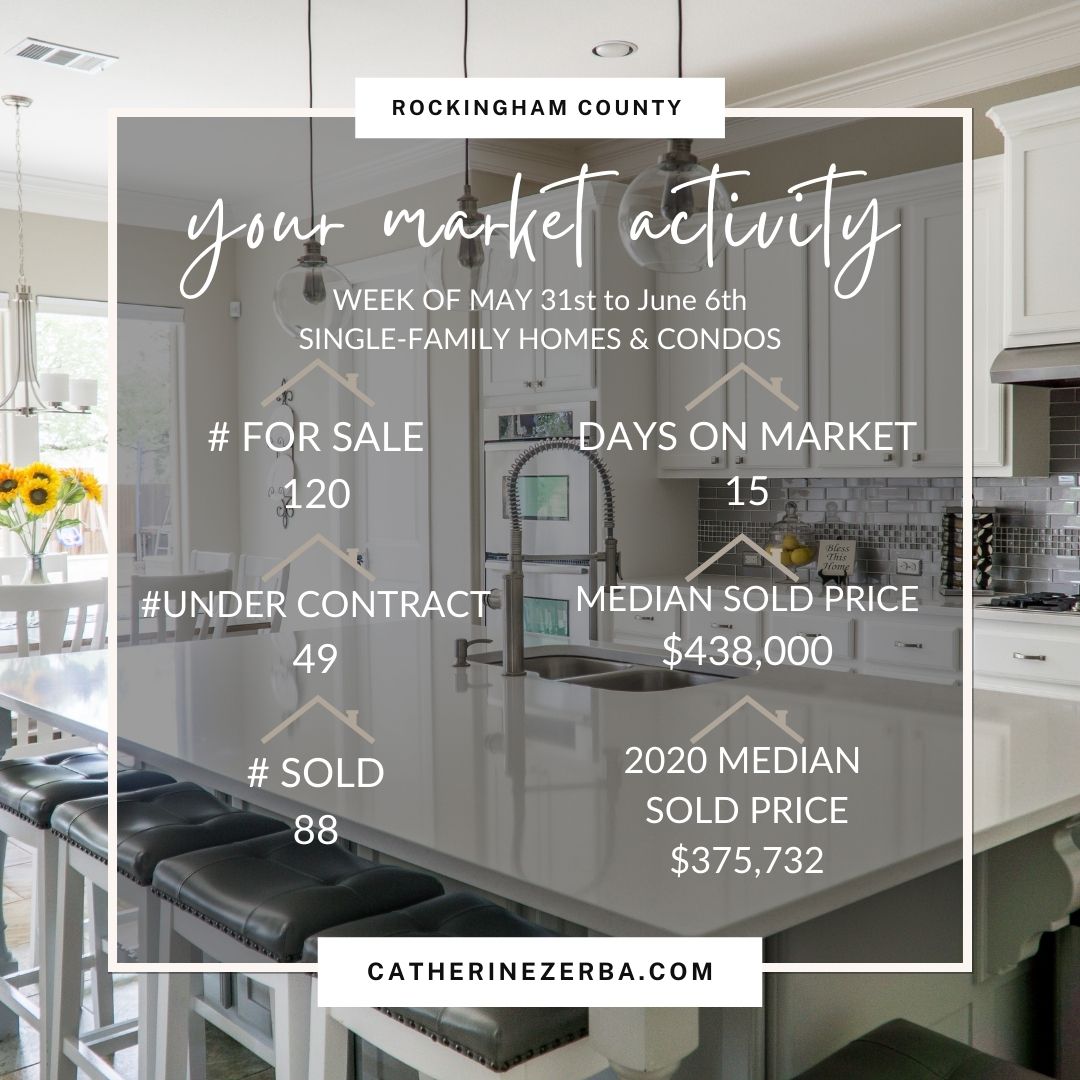 Notes:
Information believed to be accurate however not guaranteed.
Source of data NEREN for the period of 5/31/2021 to 6/6/2021 as of 6/7/2021 at 9pm
2020 NH Rockingham County median. sold price SF home $435,000 & for Condo's $316,465 , for an average of $375,732.
2020 NH state-wide median sold price for SF homes $335,000.
Median sold prices per NHAR.org and NEREN.