We were honored to help these families after 56 years collectively of living in their homes and raising their families. After enjoying "lake life" at a waterfront home on Millville Lake and a water access home on Big island Pond, it was time for a lifestyle change! We strive to anticipate our clients needs and go above and beyond to provide a positive, pleasant and professional home selling experience with a multitude of services.
We appreciate the sentiments they shared of their experience working with us;
"My expectations were exceeded"
"Catherine and James did an exceptional and professional job. They communicated every step of the way, provided an in-depth market analysis so we were comfortable with our pricing, and provided support up until the very last minute. They are an A+ team"
With 30 plus years of experience, knowledge and integrity in the residential and corporate real estate business we are always learning and improving and would welcome advising and advocating for you next!
Check out these other waterfront and water access home sales this year in southern NH and learn more about these water bodies.
Some information on our 2-recent sales - the lakes/ponds;
Big Island Pond
- is a
500 acre pond that is encompassed by 3 towns;
Derry, Hampstead and Atkinson NH
. it's likely the largest water body in the southern NH area and swimming
,
boating and fishing are all allowed. We attended the July 4th fireworks on the pond this year and they go all out!
Information on
Millville Lake
- is a 54 acre lake and has a 10 mph speed limit. Swimming boating fishing are allowed. We observed mostly pontoon boats, canoes, kayaks, and paddle boards. There is a small "island" you can boat to. Information on lake at
https://www.millvillelake.org
.
Other Lakes/Ponds in the area;
Arlington Pond - in Salem NH covers 260 acres and allows boating, swimming and fishing and is not only used for recreation, but also as a water supply to the Town of Salem. Check out its history; http://www.arlingtonpond.com/history.html
Beaver Lake - is located in Derry NH and covers 137 to 150 acres (depending on the website) and Beaver Lake is host to Gallien's Town Beach and a State owned Public Boat Launch. Boating, fishing and swimming are allowed. It is a popular ice fishing venue in the winter. Websites to reference; https://www.beaver-lake.org/ ; https://www.facebook.com/beaverlakederrynh/
Canobie Lake - is located in Salem and Windham NH and is a 375-acre body of water. "It is approximately 1.5 miles long, and on average 0.4 miles wide, though two arms of the lake combine to produce a width of 1 mile at the lake's center. " (1) " The lake is best known for being the home of the Canobie Lake Park. This amusement park occupies a big portion of the east shoreline of the lake. Although the amusement park is the lake's main draw, it is also possible to enjoy the lake itself. Canoeing and fishing are offered, and there is a public boat ramp at the very north tip of the lake." (1) Swimming is not allowed.
Captains Pond - in Salem NH covers 87 acres and offers boating, swimming and fishing. Captains Village Association residents (consisting of 87-homes; 24-Atkinson and 63-Salem) have water/boat access to the pond. The pond also has 3-summer camp programs on the pond; Camp Otter,Camp Hadar and Camp Y Wood.
Cobbetts Pond - "is a 302-acre water body located in Rockingham County in southern New Hampshire, United States, in the town of Windham. It is approximately two miles long, and the shoreline forms the shape of an 8. The average depth is 33 feet, with a maximum depth of 50 ft. Cobbett's Pond is home to many different types of lakeside homes, ranging from seasonal cottages to year-round multi-million-dollar houses. These homes are all part of the Cobbett's Pond Village District. Located on the west edge of the lake is the Windham Town Beach. The beach is open to Windham residents with proof or residency and has an enclosed swimming area. The area is supervised by a lifeguard in Windham NH" (3) https://cobbettspond.org/ and https://www.facebook.com/groups/47975031893/
Sunset Lake (Wash Pond) in Hampstead is a 151 acre body of water according to most websites and 171 acres per https://www.wildlife.state.nh.us/. Swimming boating and fishing are allowed. There is a town beach on Ells Road. https://slahampstead.org/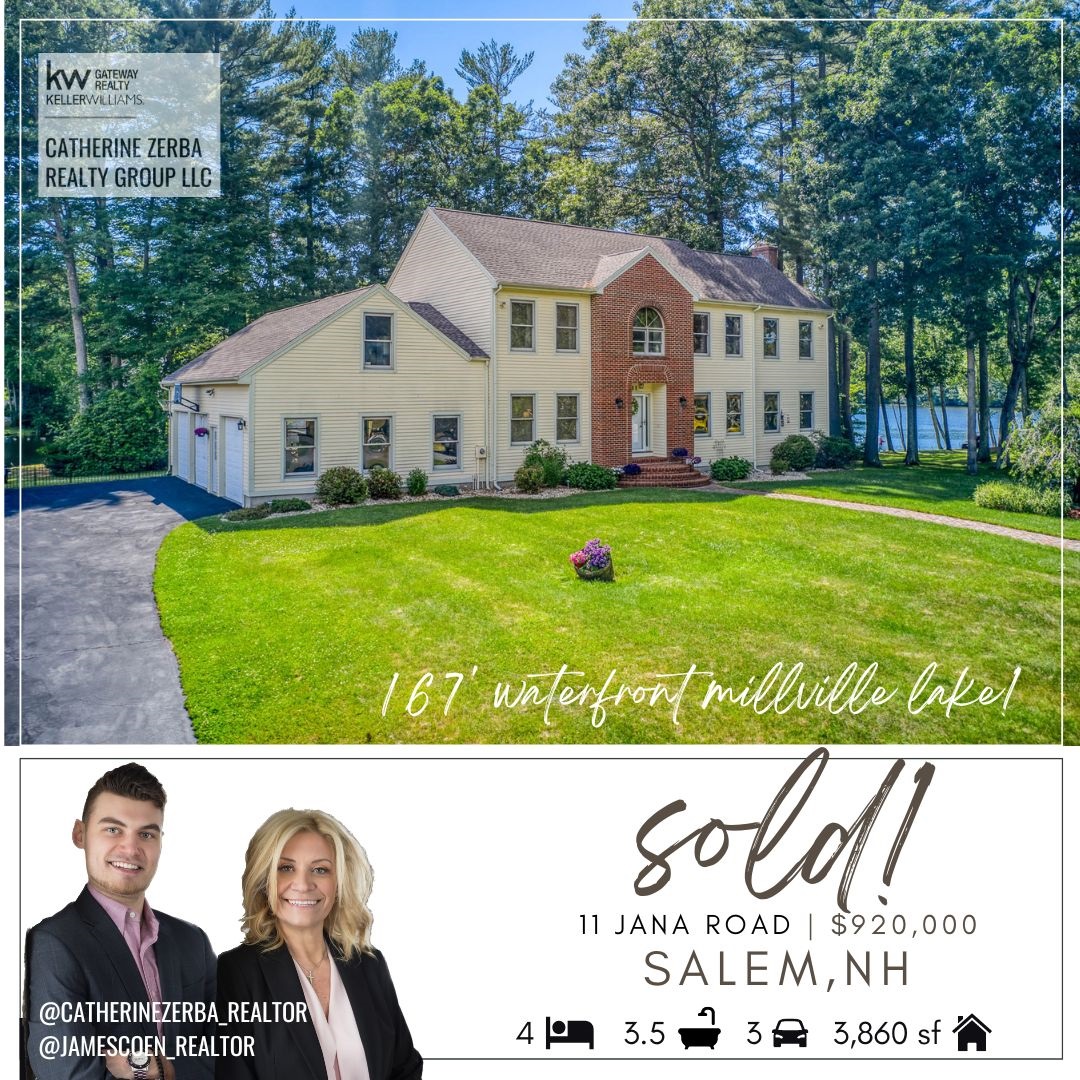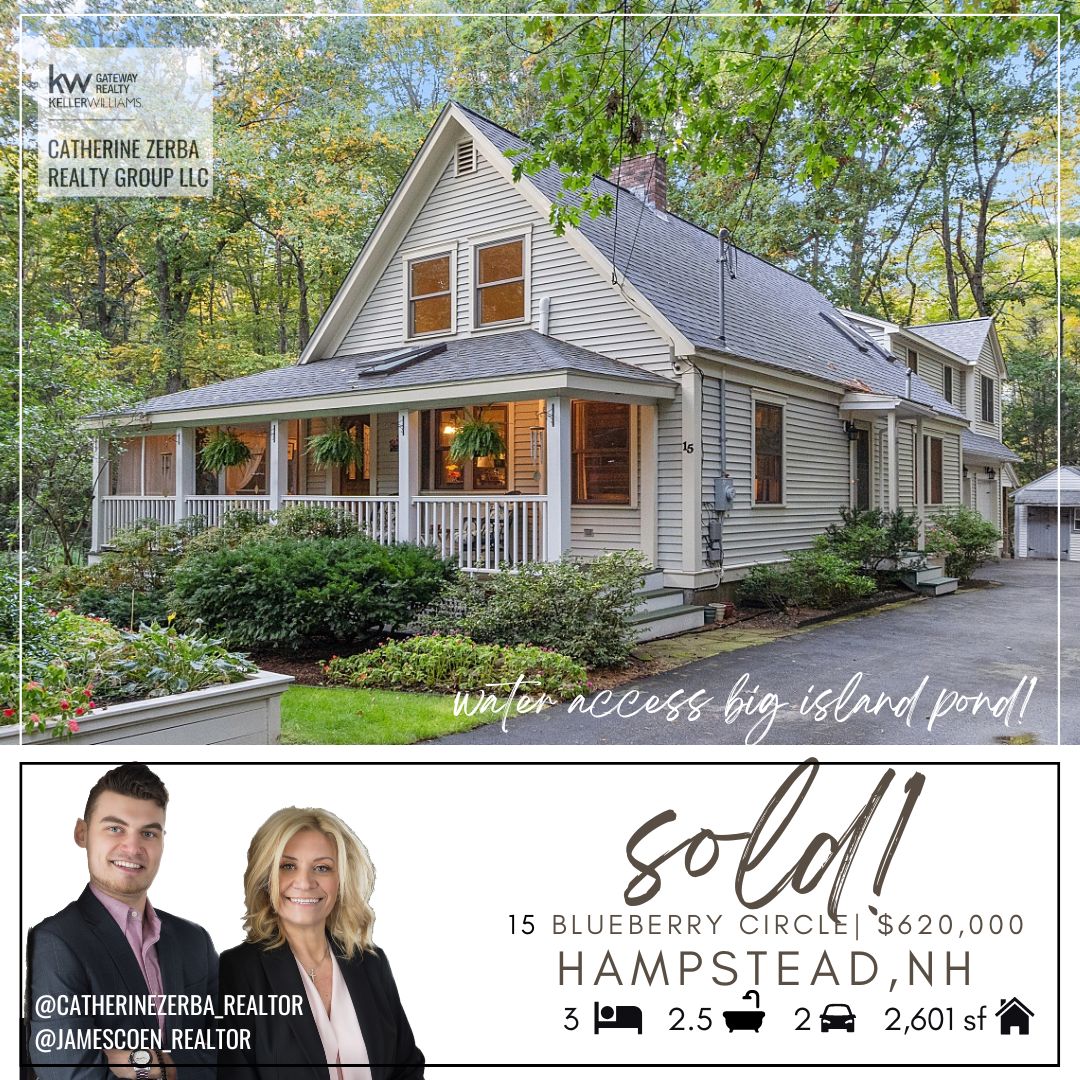 information

believed

to be accurate however not guaranteed.